Mi EQUIPMENT (TAIWAN) CO LTD
正齊科技股份有限公司
Mi Equipment Taiwan was incorporated in June 2011, principally involved in the provision of Sales & Technical Support
to our customers in Taiwan. Since then, it has grown and established a very strong customer base. In response to the growing market,
Mi Equipment Taiwan engineering center was established in 2020, based in Hsinchu.
In 2021, Mi Equipment Taiwan has expanded its business scope to cover manufacturing activities which focuses on
vision inspection equipment, namely the Vi Series. Our newly renovated R&D and manufacturing facility
has a total floor space of approximately 13k sq ft, houses a fast-growing engineering team for Vi series development and manufacturing.
We are launching the new models of Vi Series targeting opportunities from high-end flip chip as well as
system in package (SiP) and 2.5D packages on the silicon defects inspection process.
Our Solutions
Vi Series
Vision inspection machine for wafer and package inspection both in 2D and 3D mode
Our solutions are used in telecommunication industry (5G market) for smartphones, tablets and wireless wearable devices
as well as IoT industry solutions that require high functionality, mobility and low power consumption
small form factor devices as well as electronics and consumers' products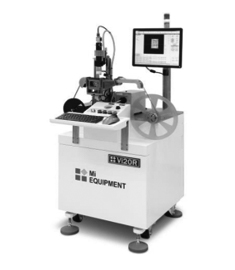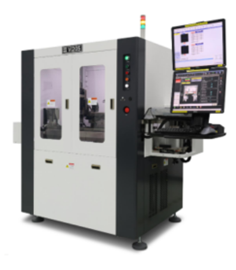 Mi EQUIPMENT (TAIWAN) CO LTD
No. 20-1, Taiyuan St. Zhubei City,
Hsinchu County 302082, Taiwan
Tel: +886 3552 6001
Email: [email protected]